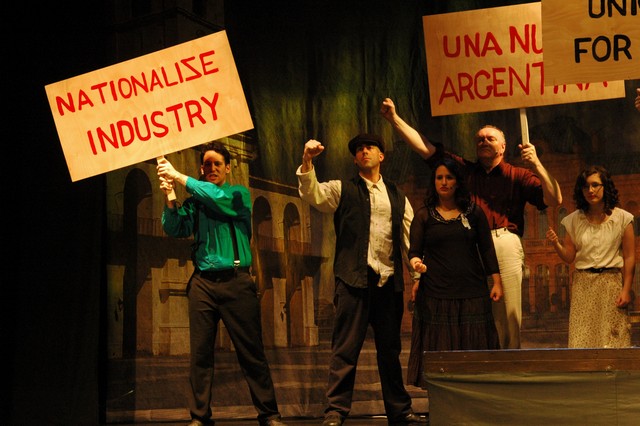 Latest News

Seussical is on the way. The Dr. Seuss Musical based on the story of Horton, the elephant who can save an entire world is in rehearsal! Stay tuned for more details.

5773 was an unforgettable season. Starting with the acclaimed EVITA, and continuing with the magical King and I, all involved have been reflecting with joy on these incredible experiences.
Feedback from EVITA and The King and I
We saw "The King and I" in Modiin last night. What a wonderful production. Congratulations on putting it all together. The leads were all great, but, Sandy Cash, in particular, was superb. I saw the original production on Broadway years ago, and Sandy outdid Gertrude Lawrence! You would never guess that she was from the Midwest, rather than London.
The (EVITA) cast really gave its all. Everyone's voice was right on target.. no one missed a beat. What beautiful singing quality, what amazing acting and dancing. I could never tire of seeing Evita live over and over again...but your production really was superb.